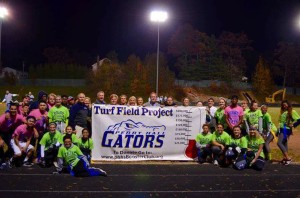 I am pleased to announce that funding for a new artificial turf field will be included in the proposed Fiscal Year 2018 Baltimore County budget.
Our office has advocated for this project since last spring, when we pulled together stakeholders to develop a plan to secure funding.  More than $90,000 was raised from stakeholder groups, such as the recreation councils and sports booster club.  The Maryland General Assembly included $150,000 in its recently-passed budget.
The artificial turf field is the sixth major recreation project to be funded in northeastern Baltimore County since 2010.