This spring, the Baltimore County Charter Review Commission will begin its work. The creation of the panel was required once Baltimore County voters approved Question A during the 2016 general election.  I was the principal sponsor of the legislation that led to this referendum.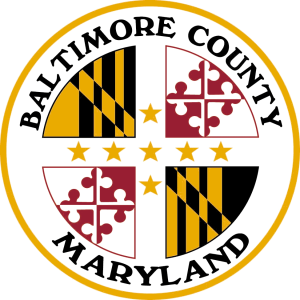 Each Councilmember picks a representative to serve on the Commission, with the County Executive selecting two members.   I chose to appoint Dr. Antonio (Tony) Campbell, a political science professor at Towson University.  I picked Dr. Campbell because of his academic background, his interest in the issue of County Council redistricting, and his ability to bring an outsider's perspective to this important body.
The Charter Review Commission will make recommendations – and only recommendations – that can then be acted upon by the Baltimore County Council.  Should the County Council agree with any change by a supermajority vote, the change will then be placed on a referendum.  Ultimately, the voters must approve any amendment to the Charter.  The process is purposely designed to require intense scrutiny and support by the voters of Baltimore County.
I am most interested in the following possible changes:
Term Limits.  In 2012, I introduced legislation that would amend the Charter to restrict County Councilmembers to three terms.  Term limits provide an automatic turnover in government, and I believe voters deserve the opportunity to place them on Councilmembers as well as the County Executive, who already has a two term limit.
Size of the County Council.  The Charter established a seven member Council in the 1950s when Baltimore County was much smaller in population.  I support enlarging the Council to nine members, which would likely give the Towson area its own representative.
County Attorney.  The County Council shares its legal counsel with the executive branch of government.  The Commission should consider whether the County Council needs a distinct legal counsel.
Department of Public Works.  Baltimore County needs a public works department that looks at transportation from an intermodal perspective, including more robust support for bicycling and pedestrian projects.
Budget Authority for the County Council.  Right now, the County Executive has tremendous power over the budget he or she submits.  The County Council can only delete items.  I believe the Council should have the power to place conditions on spending, as well as shift spending between categories if there is sufficient support among legislators.
Our Fifth District representative is a good man who wants to hear from you. Please contact Dr. Campbell at bcchartercomments@gmail.com if you have any suggestions.