This month, the Chesapeake Bay Trust announced it was awarding more than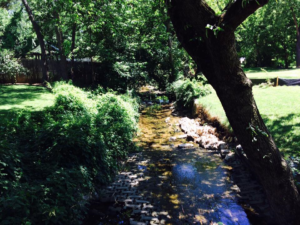 $115,000 to the Knollwood Association to develop improvements to the watershed in eastern Towson.  This is terrific news.  It is an outgrowth of the task force that our office established to look at the Herring Run that flows through neighborhoods such as Aigburth Manor, Knollwood, and Wiltondale.
The Herring Run watershed is one of the last major undeveloped regions in eastern Towson.  This is not only an important habitat for wildlife, but also a place of serenity and beauty for thousands of residents.  Unfortunately, the Herring Run is eroding, causing severe floods.  In some cases, the bridges that span the watershed are deteriorating.
The Chesapeake Bay Trust grant is a step forward as we work for a redesign of the watershed.   Such a redesign could occur concurrently with the reconstruction of Towson High School.
I would like to salute the Knollwood Association and its volunteers for their hard work.  It is a pleasure partnering with this organization.