Over the past three years, our office has worked to advance two major projects in Kingsville: the air conditioning at the elementary school and reconstruction of the Kingsville fire station.  I am delighted that the first project is almost done and we are breaking ground on the second, an essential initiative for the Kingsville community.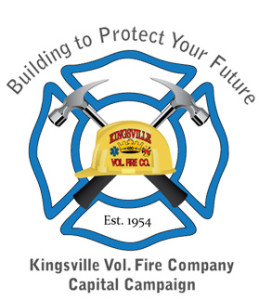 The Kingsville Volunteer Fire Company attends to over 1,700 calls every year. Its volunteers not only respond to fires and medical emergencies, but those trapped in swiftwater.  The fire station needs improvements to deal with the growing number of calls in an area that includes much of northeastern Baltimore and southwestern Harford Counties.
Next week, we will break ground on a $4 million reconstruction of the fire station.  Many people worked to make this day possible, especially the fire station leadership, its members, and residents of Kingsville and surrounding communities like Fork, Perry Hall, and Fallston.  In addition to Baltimore County, I would like to thank our state legislators and Governor Hogan for their support.  Nearly $400,000 was pledged from the state.  I encourage residents who have not contributed to make a donation at http://www.givetokvfc.com​.