In 2016, the Presbyterian Home of Maryland announced plans to cease operations at its West Towson site. The future of the stately Bosley Mansion and its expansive lawn was in doubt.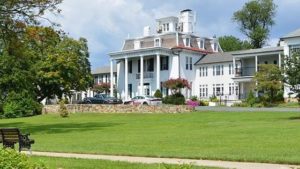 Since that time, I have remained in close contact with the propertyowners, residents, and historic preservationists.  Last spring, the Presbyterian Home of Maryland announced a contract with Marty Azola and Delbert Adams, who have a record of preserving historic properties.
This summer, Azola and Adams submitted a proposal for a Planned Unit Development that would adaptively reuse the mansion, with up to 45 luxury condominiums built in and around the property. That plan is supported by three key stakeholder organizations: the Southland Hills Improvement Association, the Greater Towson Council of Community Associations, and the Preservation Alliance of Baltimore County.
I believe this proposal is the most realistic plan for preserving the mansion and as much of the green space as possible. Neither the state nor county governments is likely to buy this property, and if this proposal collapses, I am concerned about the mansion rotting away with an uncertain future. Therefore, I will submit a resolution to begin the formal review of this proposal. I am open to all suggestions as the Council considers this resolution, but again, I want to emphasize that I believe this is the most realistic proposal to saving this property.